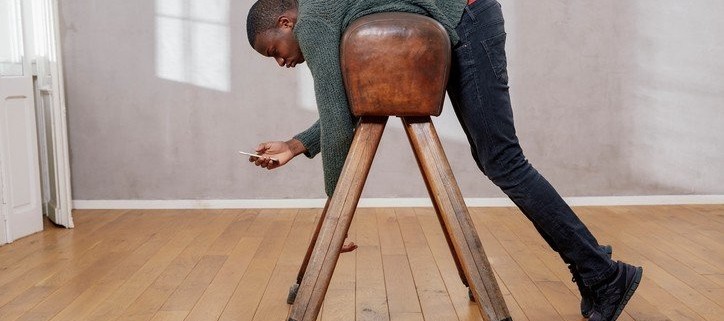 Opinary is an audience engagement and insights platform engaging 25 million users across the U.K. and Germany through partnerships with Europe's leading publishers; among them is The Guardian, The Times, The Independent, Spiegel, BILD, and The Huffington Post's German and U.K. sites.
(Catch up on Opinary's work in Europe on Nieman Lab.)
We think that newsrooms have to start conversations and not just drive clicks and page views. It is in conversation with one another that we can begin bridging divides, understanding each other, and building engaged and loyal communities.
Comments sections have not necessarily revealed this potential. Maintaining constructive dialogue in comments sections hampers newsroom resources while serving just 1 percent of their audience.
By reinventing the comments section, Opinary is giving newsrooms that opportunity. We've turned leaving a response to a question from a two-handed, keyboard tapping affair to something you can do with the swipe of your thumb (or forefinger — we don't judge).
We've changed the way users interact with content online, adding opinions to comments, clicks, shares, and likes as a format for engagement.
As we expand into the U.S. news and media ecosystem, we're looking to give our tools to engagement-minded reporters and newsrooms so they can begin interacting with their audiences in new ways. Meanwhile, we'll do the work of buttering up CEOs, CCOs, and publishers to officially hop on board the engagement train.
How It Works
We found out early on in our endeavor to transform engagement that few readers have comments, but most have opinions.
So, we developed an interactive and easy way for users to share those opinions:

Users can click and drag the avatar to share their nuanced opinion with newsrooms and the rest of the audience. Those little heads are our filter bubble bursters. More on that below.
A user reads content on — in this case — The Guardian, and they are prompted with a question about the topic in the article. In the same thumb-swiping motion that they use to scroll, users add their voice to hundreds, thousands, or even hundreds of thousands of other opinions.
Those little heads on the poll are the filter bubble bursters. Click on them to have your filter bubble popped:
Its as easy to use for publishing partners, too. Building a poll takes just under one minute and embeds as easily as a YouTube video or Tweet.
Lets take a closer. This time on The Independent:
This isn't just an idea, either. A case study we did with publishing partner Huffington Post U.K. found that Opinary polls boosted engagement metrics like time on page and decreased bounce rates.
Furthermore, the engagement rate for Opinary polls is 16% across our European publisher community.

Check out this nifty slide from our deck that shows how legit we are.
We're not just reinventing comments sections, either. What Opinary is doing is getting multitudes of typically passive users to engage with the news. We build engagement momentum; getting readers (ourselves included) used to engaging with content and in public discourse in general.
Join The Launch Community
Now let us tell you why we're taking a communal approach to our U.S. expansion:
We are on a mission to help make your audience part of your mission statement. Our goal for the year is to give our U.S. publisher community the tools to uplift the voices of 100 million U.S. users. We want to give newsrooms the opportunity to listen to broad swaths of their audience like never before. It's time to find out what the communities you are reporting for are really thinking.
So, we're giving away our tools for free. (No, seriously: free.) Here's how it will work:
Fill out this form.
We'll create a login for your entire company to use. Don't keep it to yourself, though! Share it with your colleagues!
We'll email you the login information and a video tutorial showing you how to build polls. Want an in-person introduction? Just let us know!
You'll receive pre-built Opinary polls delivered to your inbox every day and reporting on the performance of the polls you run. Want us to build and automatically integrate polls across your site? Just let us know!
We'll be in touch by email once per week to see if you have any questions and find out how you're doing. (Had a shitty Monday? You can tell us about that, too!)
After 4 weeks, we'll ask you if you'd like to make it official and take advantage of the audience development and revenue opportunities Opinary delivers through our polls. (Free access to the tool editor will not be taken away if you're not ready for that next step!)
Questions? Get In touch!
Opinary co-founder Pia Frey and I are here for you! We're happy to hop on a Google Hangout or visit your office to personally introduce you and your team to Opinary. Want to get started converting engagement into newsletter subscriptions or revenue right away? We're here to bring you on board.
Reach me at simon@opinary.com and Pia at pia@opinary.com. (Don't forget to congratulate Pia when you reach out! She's been named to Forbes 30 under 30 for 2017!)
https://opinary.com/wp-content/uploads/2013/02/1-HKHSVmfdTNGi_VLf6xSI9A.jpeg
483
724
Opinary
https://opinary.com/wp-content/uploads/2019/11/Logo-web-2019-01-300x137.png
Opinary
2017-02-23 14:41:41
2017-11-08 16:10:10
Join Opinary's U.S. Launch Community And Revolutionize Engagement