OUR TOOLS
We turn questions into
advertising that works
Our tools capture your target audience's attention with relevant questions – and convert it into clicks, signups and leads.
THE BASIC PRINCIPLE
Engagement tool
+ ad format
With Opinary, there are two stages: pre-vote and post-vote. Both parts are tailored to your brand and your audience's interest in the most engaging ways.
ACTIVATION | PRE-VOTE
Our engagement tools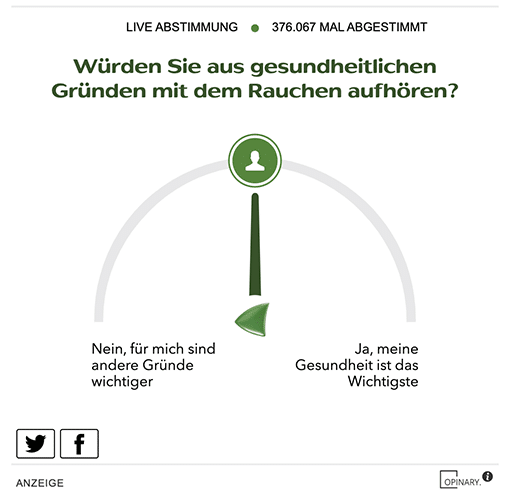 Speedo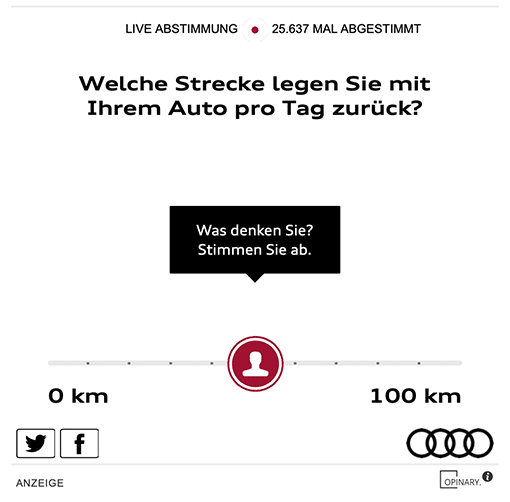 Slider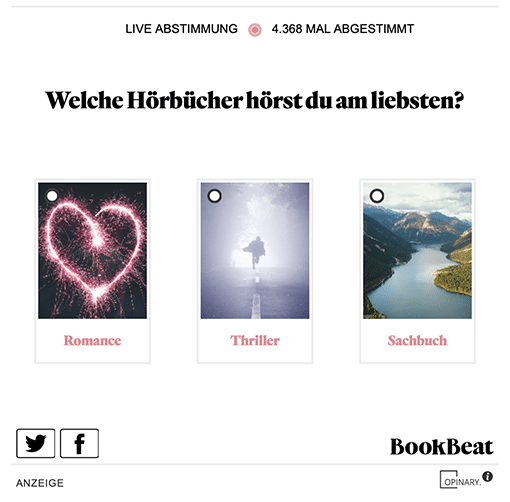 Multiple choice
CONVERSION | POST-VOTE
Our ad formats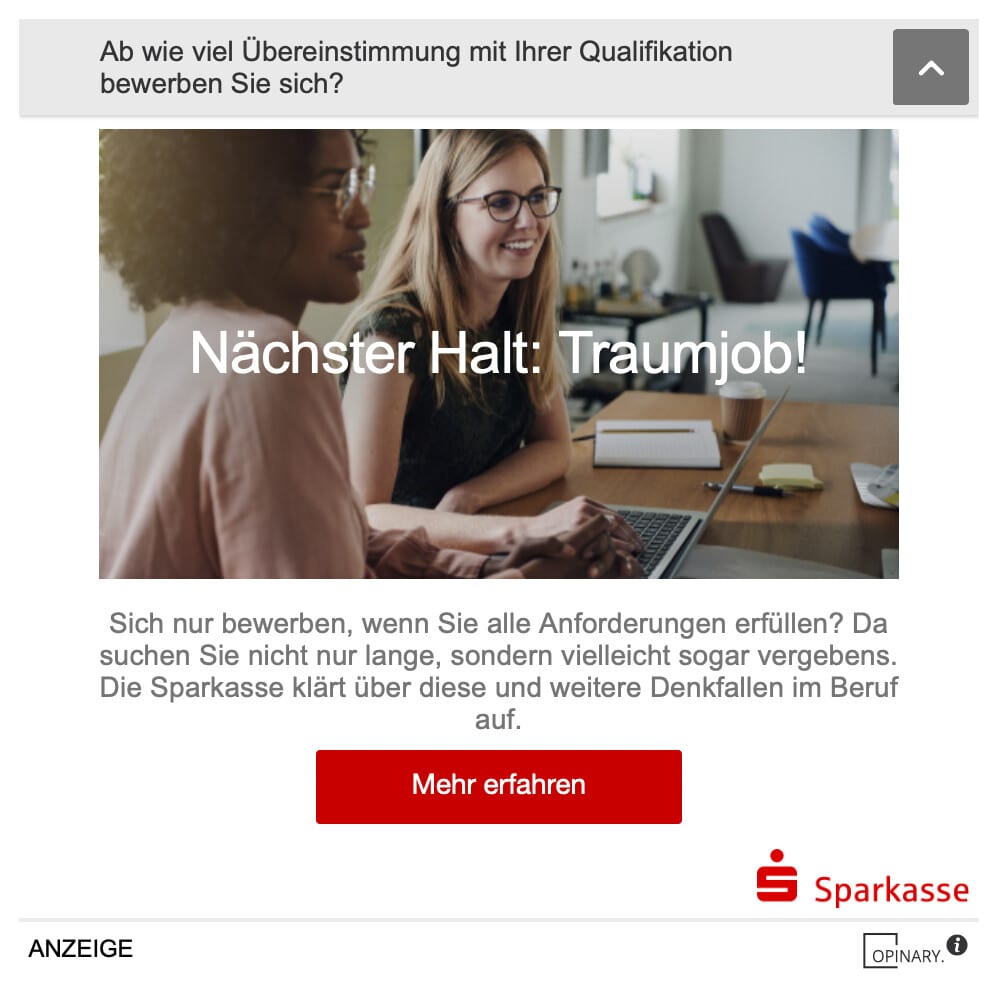 Native Ad
Increase your message
association by up to 12%.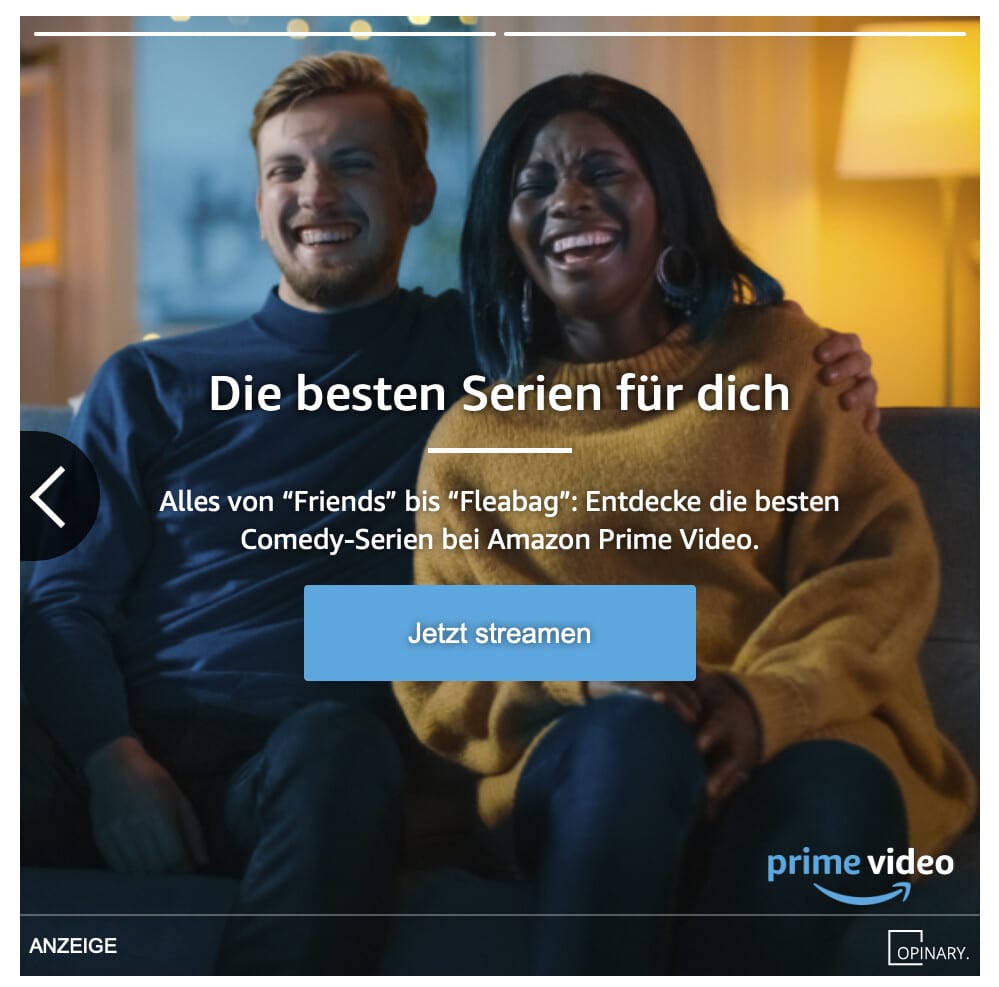 Story Ad
Anchor your message through
storytelling with pictures, text & video.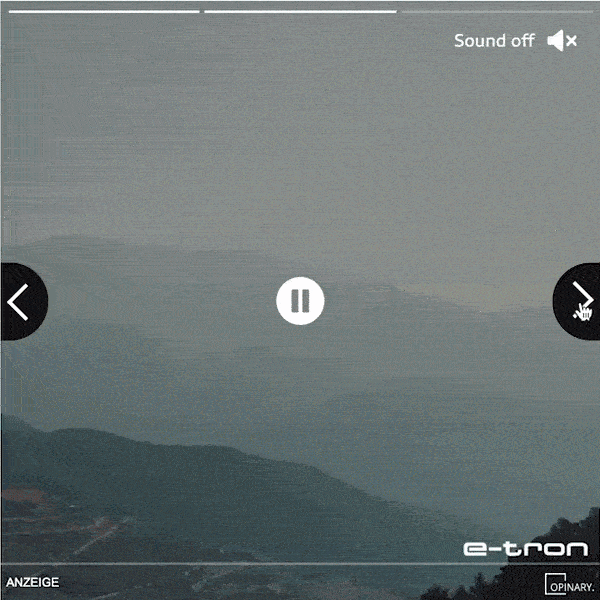 Video Ad
Reach an average of 70% VTR
with our outstream format.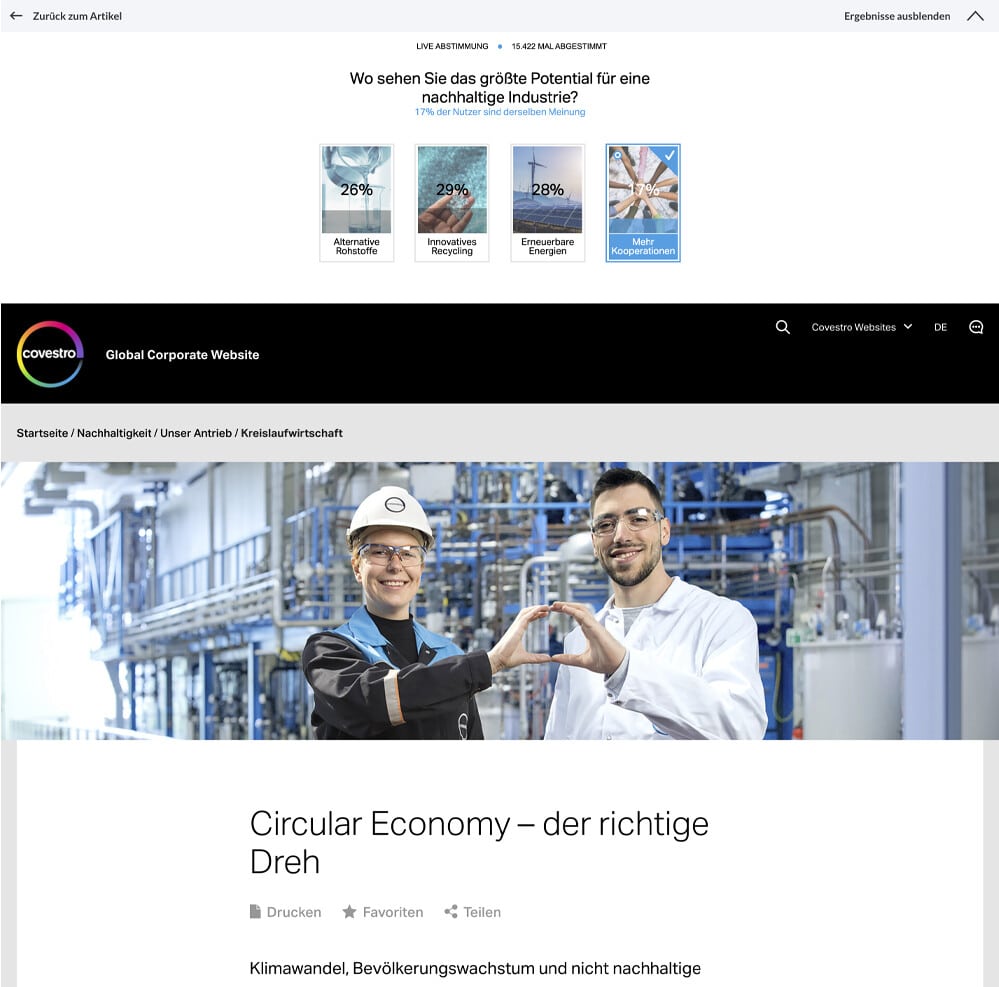 Traffic Boost
Direct pre-qualified leads
straight to your landing page.
We are now enabling you to book a CPC optimized format. Through a shortened user journey we can directly trigger a landing page visit for you.
WORKING WITH US IS EASY
You send us the briefing,
we'll do the rest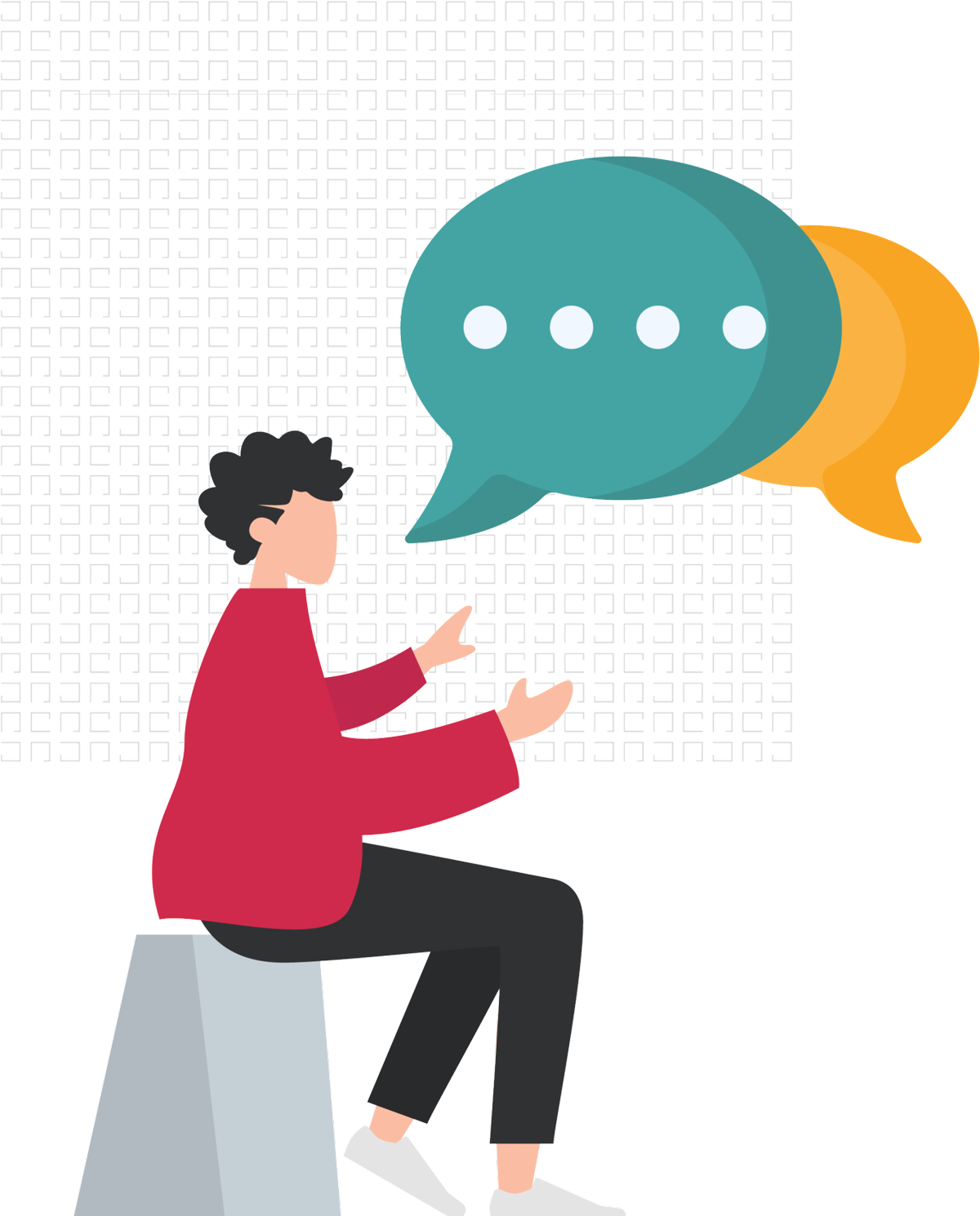 TALK TO US
It's time to start asking the right questions
Do you want to reach your target group, interact with them
and increase your brand awareness? Arrange your free
consultation now.