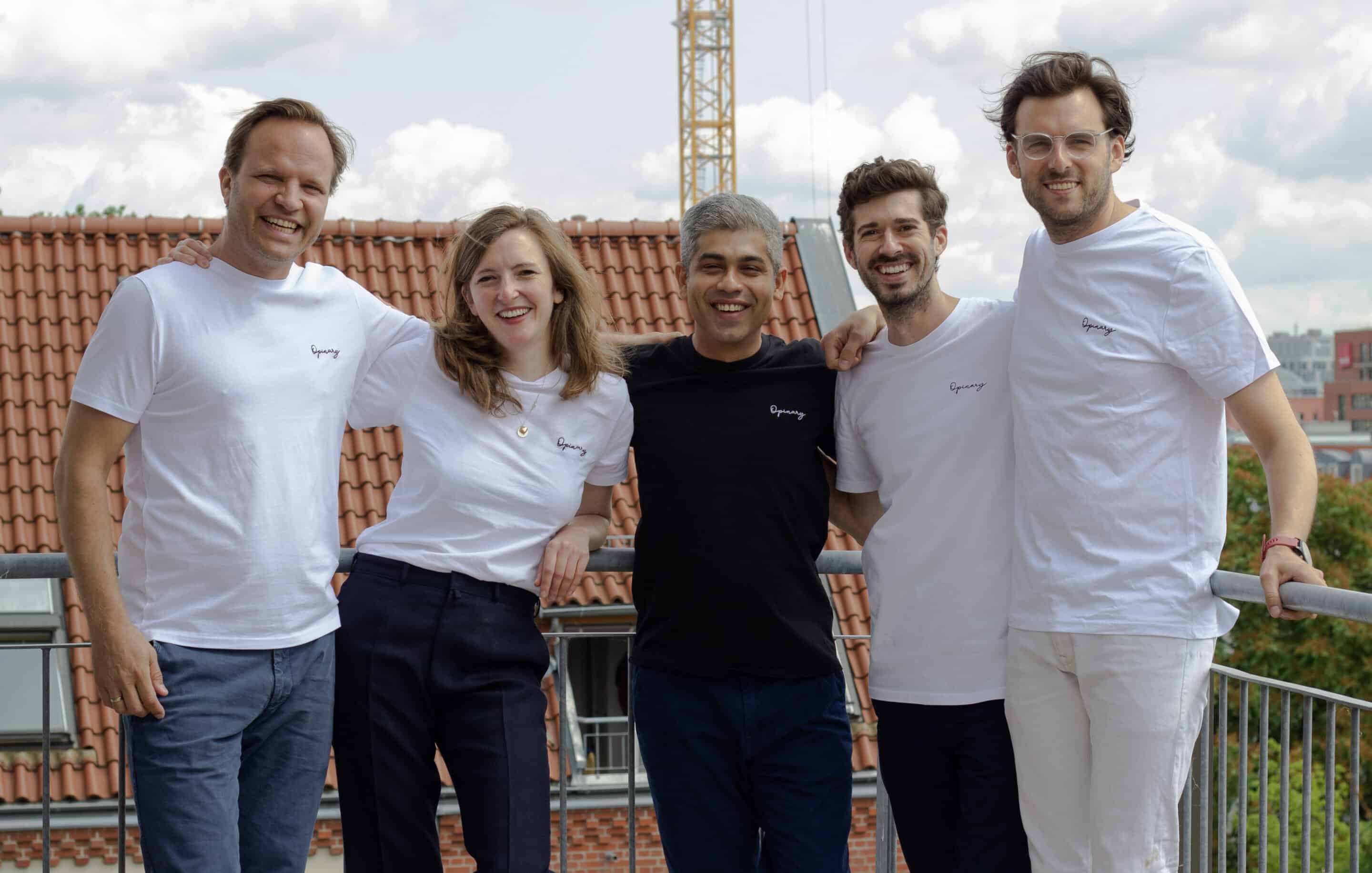 Affinity Global Inc, a globally-diversified ad tech firm that provides privacy-friendly advertising solutions and SaaS platforms, has announced its acquisition of Opinary, a Berlin-based consumer engagement focused media tech company. This strategic move solidifies Affinity's commitment to expanding its global presence in Europe and further strengthening its position in the Ad-Tech industry, while also paving the way for Affinity to leverage Opinary's polling technology in markets such as Asia and the US.
Launched in 2006, Affinity is a major player in digital advertising. Founders Lavin Punjabi, Lucas and John Lee, Nikunj Soni, Bharat Sharma, Vijay Mehta, and Monica Ajwani, with 400+ employees and operations in the US, UK, India, China, Indonesia, and Brazil, Affinity is a globally-diversified Adtech platform empowering 2,000+ advertisers and 500+ publishers. Called the 'Columbus of New Media', they identify heavily-accessed unmonetized digital touchpoints, converting them into performance and branding advertising experiences, and also provide software tools for publishers to monetize content and create revenue streams.
Founded in 2016 by Pia and Cornelius Frey,  Opinary has made significant strides in revolutionising user engagement and poll-driven data generation across more than 100 premium publishers including NBC Universal, The Times of London and The Financial Times and the most prestigious brands and more than 120 Million monthly users. Backed by renowned VCs like Project A and Trafo, Opinary has established itself as a leader in the German media tech space, reshaping the way users interact with digital content.
As a shared entity, Opinary will bring Affinity's performance and branding products into its extensive network of brands and publishers in Europe. Furthermore, the acquisition will enable Affinity's global publisher partners to generate first-party data at scale through Opinary's polling technology.
"We found the right DNA match with Opinary in terms of product, vision and team. This first acquisition is is an exciting milestone for us, underscoring our commitment to driving smart and industry-leading solutions, and delivering exceptional value to our clients across the globe"  says Lucas Roh, co-founder and Chairman of Affinity. 
The management team at Opinary, including Cornelius Frey, Pia Frey, Lothar Krause, and Torben Brodt, will remain an integral part of the company's operations across key departments such as tech, sales, and publishers and marketing. Additionally, the entire Opinary team of 30 individuals will continue in their roles, maintaining continuity in delivering exceptional solutions under the leadership of Managing Directors Cornelius Frey and Pia Frey.
Adds Opinary CEO Cornelius Frey: "This collaboration paves the way for strong growth and international expansion. We are very excited about Opinary's growth in the USA and Asia, while also complementing our product portfolio with Affinity's offerings."

For press inquiries or further information, please contact:

Pia Frey
Opinary Co-Founder and CCO

Opinary was advised by Yellion Partners.